To be our brothers brother, not our brothers keeper, we must design a better business model
The bread of life is brotherly love. We need an online system to empower people to help their fellow man. A simple online collaboration platform that shares the global wealth, by connecting rich and poor to form a pair. Each pay a monthly Ice Banc fee to maintain the account, we then grow value on the Blockchain.
The Ice Banc idea is to harness the innovation of Self-Sovereign Identity (SSI) on Blockchain, by match-making poor to rich and increase the value of the pair. To build an ID blockchain and Trust Anchor into a Digital Banc (c=crypto) for "We the People" all over the world.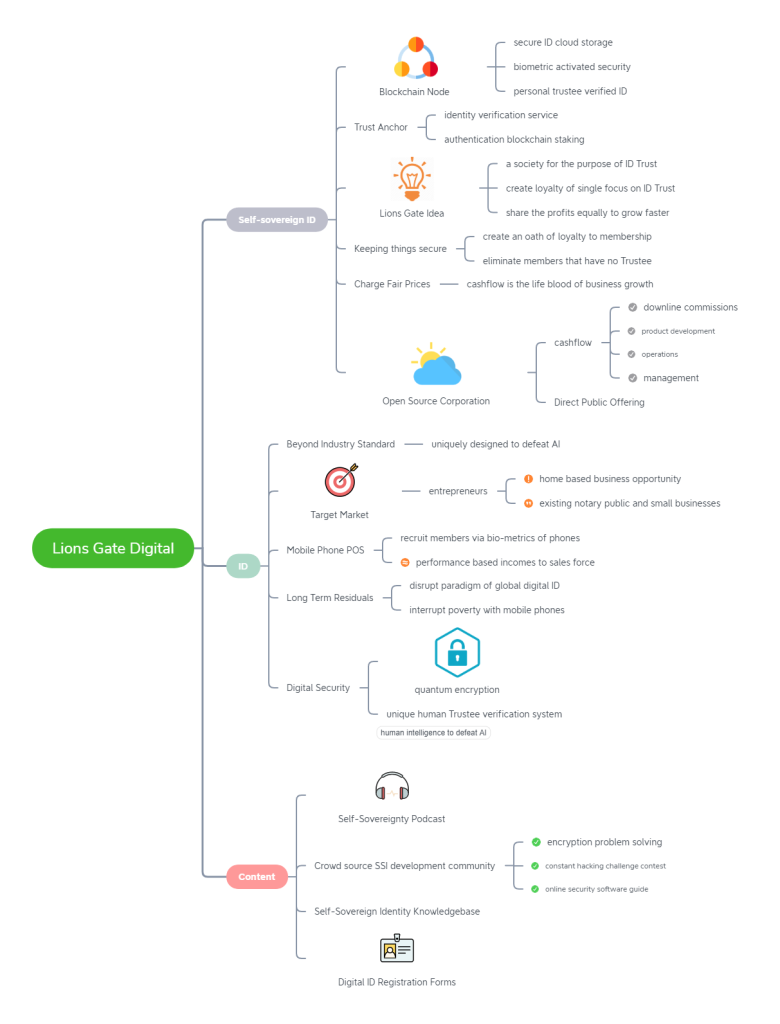 Enhancing the value of each identity pair by Blockchain Node Staking and Mining
Success is lifting one person from poverty, to collateralize the value of every Digital ID on our Blockchain. Building one pair at a time with quantum encryption, creating a shared common purpose and mission.
Objective: Design a business model that uses smart math to collaborate and grow profits collectively. A simple plan to grow two by two, similar to a managed buy sell trade, of a private placement platform. Borrowing the idea from fractional reserve banking, similar to how money is created today.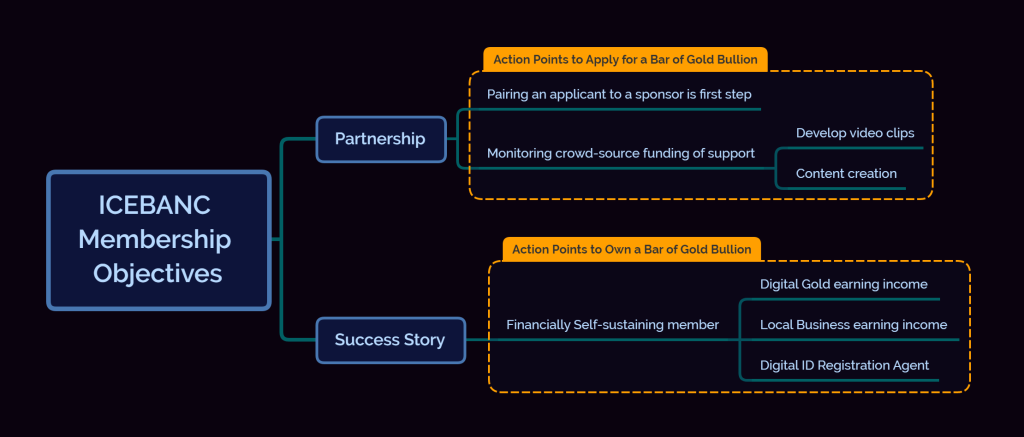 Self-Sovereign ID Banc
The mission is to make earth great again, to create an Ice Banc for Self-Sovereign ID. The idea is that each new client is staked a bar of gold, to remain in the program until their account reaches maturity. New members from third world are given new mobile phone, digital wallet for Self-Sovereign ID and to receive universal basic income, to pay account maintenance fee and phone service.
Ice Banc is a vault to store the gold bars, until each client finishes their agreement. The collective leverages the value from the store of frozen assets, while we pay the clients to remain with their gold in our Ice Banc.